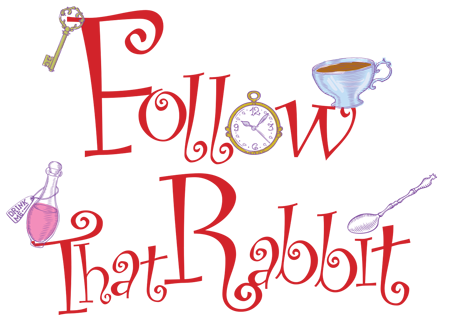 Downieville Jr. & High School presents the musical Follow That Rabbit at the Yuba Theatre Friday, June 1, 2012 and Saturday, June 2, 2012 at 7:00 p.m. 
Book by Tim Kelly, music by Pamela L. Hughes and lyrics by Pamela L. Hughes and Karen Selby. Produced by special arrangement with PIONEER DRAMA SERVICE, INC., Englewood, CO.
Tickets are $10.00 for adults and $7.00 for students and seniors, and are available from Downieville High School drama students and at the door.
From the moment Alice falls down a rabbit hole into the zany world of Wonderland, the fun never stops.  You'll meet talking birds and animals, singing flowers, hilariously comic kings and queens…  and find yourself attending a race where the contestants run in circles getting nowhere and everybody wins!  There's a frantic tea party ruled over by the Mad Hatter; and a funny scene where Alice must deal with a pepper-sneezing Duchess and a baby that turns into a pig!  The finale has Alice at the trial of the Knave of Hearts for stealing tarts; and she is suddenly the accused.  Here's a modern view of a classic where nonsense makes good sense.  And Alice even finds a new friend:  the watch-carrying White Rabbit.